Workshop with Maya Fiennes – "The Secret of True Healing" March 22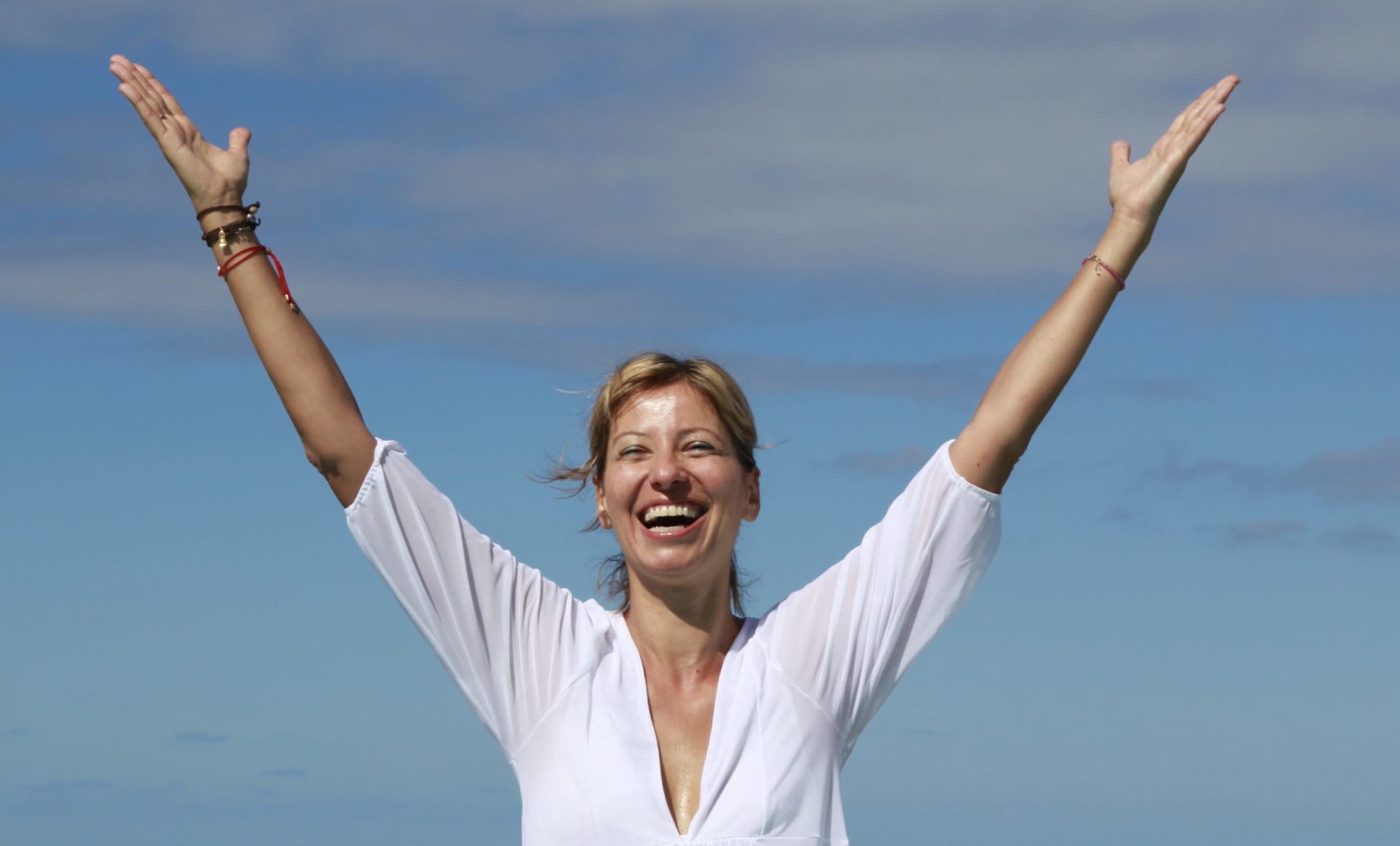 Course information
Time: Sunday March 22nd at 11am-2.30pm
Price: 1250 SEK to be paid upon booking (with creditcard).
Place: YogaMana Center, Sibyllegatan 67, Stockholm Sweden (The Östermalm area close to Karlavägen).
Contact and help with booking: info@yogamana.se or cellphone: +46706270530
Booking terms: The registration is binding. However, the slot may be transferred to another person. The paid course fee is not refundable.
P.s On Saturday March 21 at 1-6 pm Maya is offering teacher training in KundaDance, see more info here. D.s
Warmly welcome!
Welcome to an incredible workshop with Maya Fiennes for true healing from within.
You will learn extraordinary yoga and meditations that everyone can do. You will learn tools on how to remove inner blocks and transform your life into flow and happiness. You will learn how to release the past and find the true super hero within. You will leave this workshop with a glowing and strong energy field.
This workshop can be enjoyed by every level of experience and will be held in English.
Maya is an extraordinary musician, composer, yogi and travels the world facilitating retreats, live performances, and teacher trainings as well as workshops. She is the author of "Yoga for Real Life", founder of "KundaDance" as well as "the Maya Fiennes Method".
---
1250 kr

Sun March 22 at 11 am-2.30 pm
Boka kursen