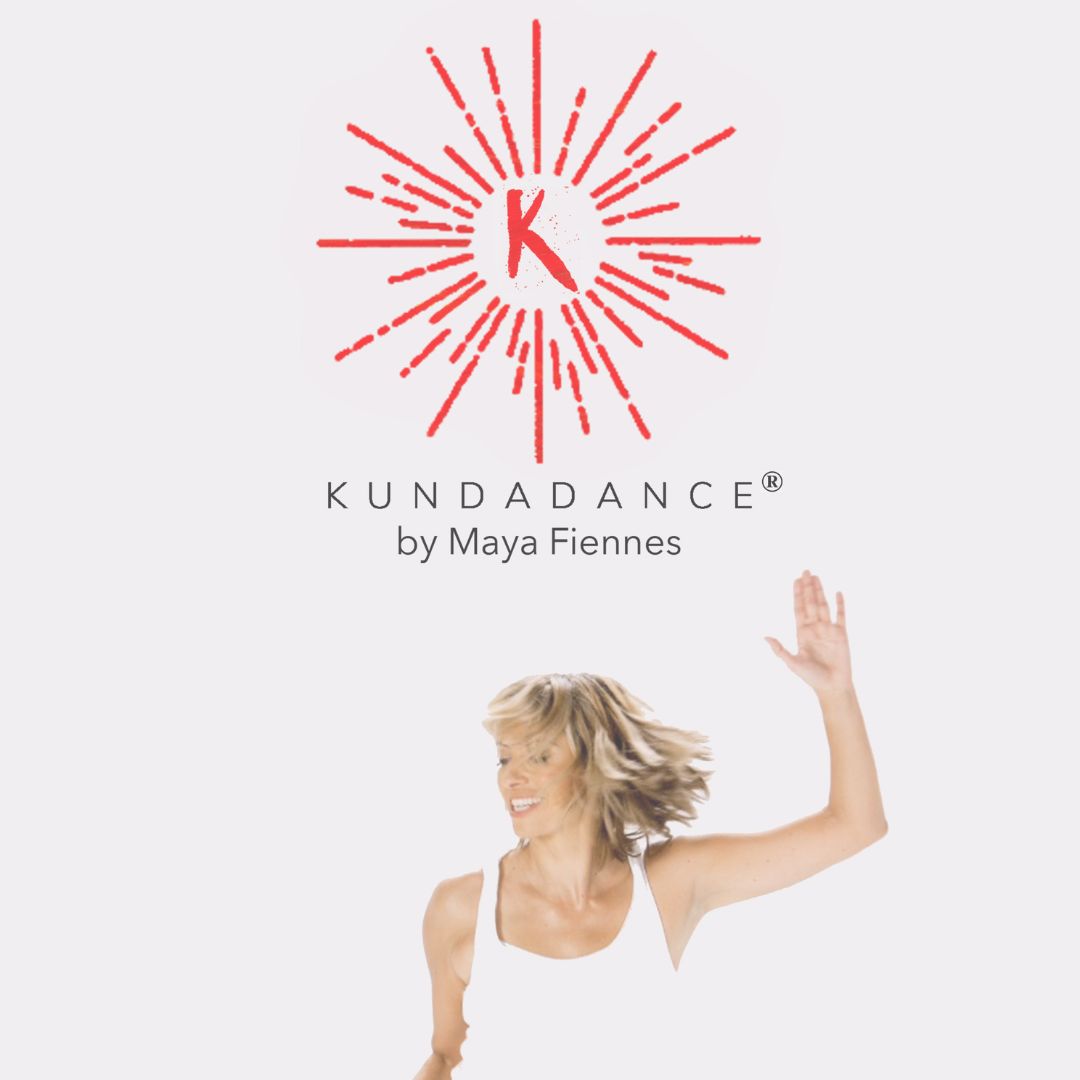 Become a world wide certified KundaDance teacher!
LA yogi Maya Fiennes is for the third time back at YogaMana in Sweden. This time offering her unique KundaDance Teacher Training Step 1 and 2!
Step 1: Saturday May 25 2024 11-16 (with lunch break 13-14).
Step 2: Sunday May 26 2024 10-15 (with lunch break 12-13)
Learn this unique, creative vibrant style of yoga!
KundaDance Step 1 is for anyone interested in teaching KundaDance or just taking their practice to the next level and can be enjoyed with any level of experience.
Once you have completed the course, you will be a certified KundaDance teacher and will be able to teach out anywhere in the world. It is an easy, one-day course and you don't even have to be a yoga teacher in order to qualify; anyone can do it!
KundaDance can be explained as a 60-minute high-intensity, fun, uplifting, cardio, dance workout. It's a creative movement class combining Kundalini Yoga (powerful yoga poses and pranayama), Thai Chi and Qi Gong. KundaDance takes you on a journey through the chakras actively aligning your body, mind and spirit.
KundaDance has proven increased synchronization of THETA (meditation) brainwaves, offering a remarkable sense of relaxation in the mind.
Welcome to join the KundaDance Teacher Training – an extraordinary fusion of energy and joy!
---
About Maya
Maya is an extraordinary musician, composer, yogi and travels the world facilitating retreats, live performances, and teacher trainings as well as workshops. She is the author of "Yoga for Real Life", founder of "KundaDance" as well as "the Maya Fiennes Method".
___________________________________________
KundaDance Step 1 Teacher Training:
can be enjoyed by every level of experience and will be held in English. To qualify and get your KundaDance® certificate you will after this course send a video of yourself teaching KundaDance® to Maya for review. You can take the course only for your own wellness and spiritual journey without certification.
Read more about KundaDance here.
Step 1
Time: Saturday may 25 at 11am – 4pm
Price: 5950 SEK (including electronic manuals with music etc )to be paid upon booking. Book both courses for 9950 SEK.
Place: YogaMana, Sigtunagatan 8, Stockholm (In the area Vasastan close to Odenplan/St Eriksplan).
Contact: info@yogamana.se or cellphone: +46 70 627 05 35
Booking terms: The registration is binding. However, the slot may be transferred to another person. The paid course fee is not refundable.
___________________________________________
Are you ready to take your Kundadance journey to the next level? Join us for Kundadance Step 2 Advance Teacher Training on May 26, the natural progression from KD 1. Read more about Step 2 here. 
___________________________________________
Booking:
– Book KundaDance Step 1 (5950 SEK) May 25 here.
– Book KundaDance Step 2 (5550 SEK) May 26 here.
– OR book both Step 1 and 2 (9950 SEK) May 25-26 here.
When booking both step 1 and 2, you get 1550 SEK discount and pay only 9950 SEK instead of 11.500 SEK.
Warmly welcome!
---
5950 kr

Sat May 25 11am-4pm
Book Step 1